Chunhua Government Delegation Visited Brightway
2019-04-26
April 25, Government Delegation of Chunhua County, Xianyang City of Shaanxi province, visited Brightway Company and discuss cooperation. The meeting was held in the meeting room of Guizhou chamber of Commerce in Xi 'an. Mr. Liu, chairman of the board of Brightway attend the meeting with other leader of Brightway outsourcing enterprise.
At the meeting, Mr. Liu made a detailed report of Brightway company development planning in future for the Government Delegation. Government leadership express affirmation about Brightway company development and the achievement, and invited Brighway to invest in chunhua county. and introduce Investment policy, The Park development planning and support policy.
In fact, Brightway will build a comprehensive industrial park integrating equipment manufacturing, research and development, re-employment skills training, hotel management, green eco-tourism in the county. The visit of the government Delegation pave the way for a formal agreement on cooperation in the later stage.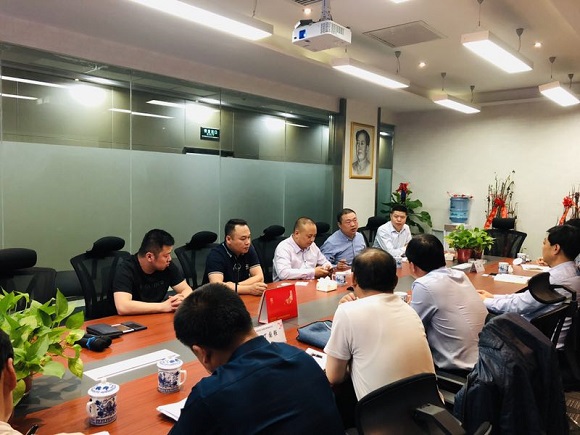 With the adjustment of industrial structure and the upgrading of research and development technology, The development scale of Brightway is also growing. The company's products are in short supply. To solve this problem, Brightway begun to adjust strategic of Company Development. Three business segments, the energy sector, the urban sector and the environmental protection sector, will be restructured and expand the scale of development. While developing itself, it will also promote the common development of supporting enterprises, Chambers of commerce and local government.
Anterior :Commissioning of Drilling Mud System For ZJ70 Rig