Room 11608, Unit 1, Building C, Door of Metropolis, Tangyan South Road, New Area of High-tech District, Xi'an City, Shaanxi Province, China

+86-29-89305761

+86-29-89305769

brightway@brightwaysolids.com
Drilling Rig Solids Control Equipment Delivered to Kazakhstan
2023-03-02
Recently, a batch of drilling rig solids control equipment of Brightway will be delivered to Russian customers. This batch of solids control equipment includes shale shaker, desander desilter, decanter centrifuge, vacuum degasser, centrifugal pump, shaker screen and other equipment as well as accessories.
Brightway has exported multiple set of mud shale shakers, mud cleaners, ,drilling mud centrifuges, vacuum degassers and poor boy degasser as well as complete sets of mud mixing systems and drilling rig solid control systems to Kazakhstan which is an important market . The solids control equipment delivered to our customer this time is an important part of the solids control system project of the Kazakhstan ZJ70 drilling rig. Among them, the BWZS series high G force shale shaker , can separate high viscosity and high specific gravity mud with reliable quality, and can be widely used in industries and fields such as solids control in oil drilling rig , mud purification in CBM, mud recycling in HDD, mud water separation in Micro-tunneling and pipe ramming, etc.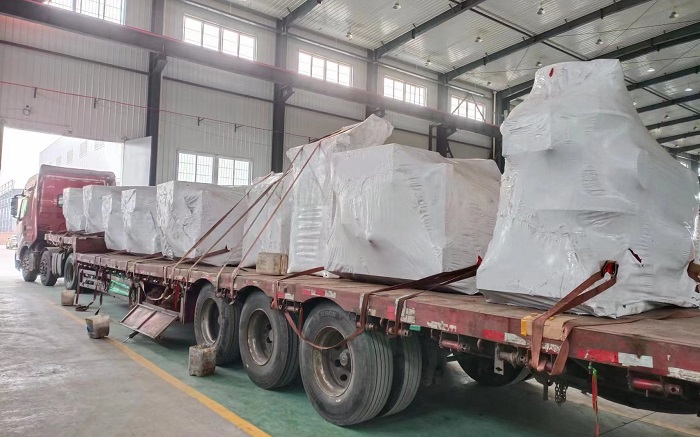 The cyclone system of BWNJ series desander desilter adopt polyurethane, which has reliable quality, good separation effect and longer service life. The underflow screening system is characterized by high G vibration force, large screen filtration area and high screening accuracy; BWLW series decanter centrifuge drum is made of 2205 duplex stainless steel by centrifugal casting process; The components of the drum assembly are made of SS316L stainless steel,with long service life, easy to repair and replace.
As a manufacturer of solids control equipment and solids control system, Brightway has a group of teams with rich technical experience, a solid control equipment product system with complete specifications and categories, and provides customized integrated solutions for our customers. The drilling rig solids control equipment and systems produced have been widely used in fields such as oil drilling, HDD engineering, municipal environmental protection, oilfield environmental protection, and exported to many countries and regions. For more information on our solids control equipment and solids control system products, please email us at brightway@bwwell.com.
Anterior :BWVP350-750 Portable Mud Vacuum Pump
Próxima :2 Barite Bulk Silos to Customers for Water-based Liquid Mud Plant