Room 11608, Unit 1, Building C, Door of Metropolis, Tangyan South Road, New Area of High-tech District, Xi'an City, Shaanxi Province, China

+86-29-89305761

+86-29-89305769

brightway@brightwaysolids.com
Mud Mixing Equipment Was Delivered to Nigerian Customers
2023-03-13
Recently, a batch of drilling mud mixing equipment of Brightway, including mud agitator, centrifugal pump, jet mud mixer and other equipment, will be delivered to Nigerian customers.
The mud mixing equipment is an important part of the mud treatment system. The mud mixing equipment delivered to the customer this time includes: 12 mud agitators, 4 centrifugal pumps, 4 jet mud mixers, multiple mud guns and electric control systems. Due to the long distance of this transportation, Brightway company specially customized iron boxes for customers to carefully pack them to prevent equipment erosion or damage in the process of shipping.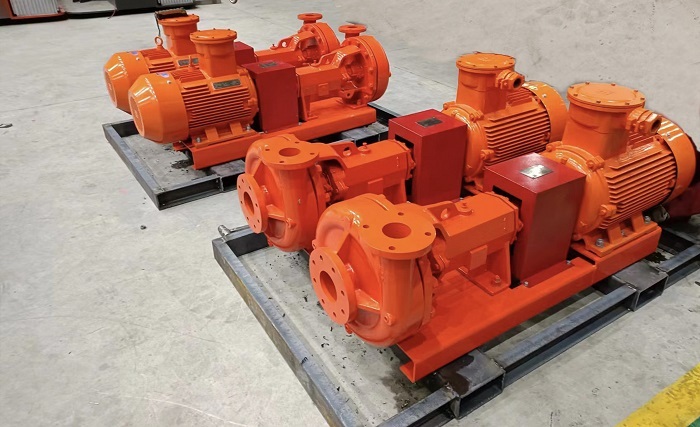 As a professional manufacturer of mud solids control equipment, Brightway is committed to producing and supplying customers with shale shakers, desander desilter, vacuum degasser, centrifugal pump, mud tank, mud agitator,
jet mud mixer
and other high-quality solid control equipment and complete solid control system solutions.
It can be widely used in oil drilling mud solids control, CBM drilling mud solids control, HDD mud recycling, micro-tunneling and pipe ramming separation, centralized disposal of liquid mud plant, oily sludge treatment and other fields.
For more information about drilling mud equipment, please email us at brightway@bwwell.com.
Anterior :HDD Mud Recycling System Delivered to Singapore Customers
Próxima :Two Sets of Desanding Plant for Indonesian Pipe Jacking Construction