Room 11608, Unit 1, Building C, Door of Metropolis, Tangyan South Road, New Area of High-tech District, Xi'an City, Shaanxi Province, China

+86-29-89305761

+86-29-89305769

brightway@brightwaysolids.com
late-model Drilling Mud Cooler for Drilling Fluid
2023-07-10
Recently, A late-model
drilling mud cooler
of Brightway has completed various production indicators and is ready to be delivered to customers.
The late-model drilling mud cooler is the latest patented product of Brightway. Its structure consists of three large air cooling devices, water cooling devices, compression cooling devices, a 75KW slurry pump, and explosion-proof electrical control, with a design processing capacity of 150m ³/ h. This equipment is mainly designed for deep and complex wells, and is an effective solution to the rapid cooling of drilling fluid. It can achieve high-temperature and high-pressure wells, and effectively cool the mud by 30-55 degrees Celsius.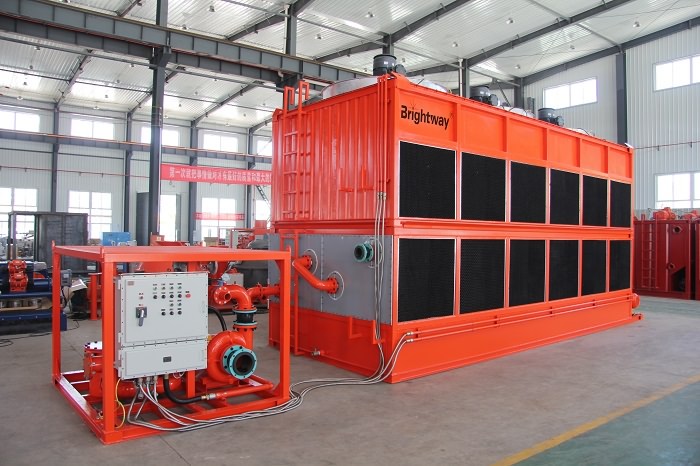 Compared to the first generation drilling mud cooler, the new drilling mud cooler has been upgraded in terms of equipment composition and cooling method. The air cooling adopts a high-power air cooler, the area of the water cooling device is further increased, and a compression cooling link is added. The cooling effect has been significantly improved compared to the previous generation.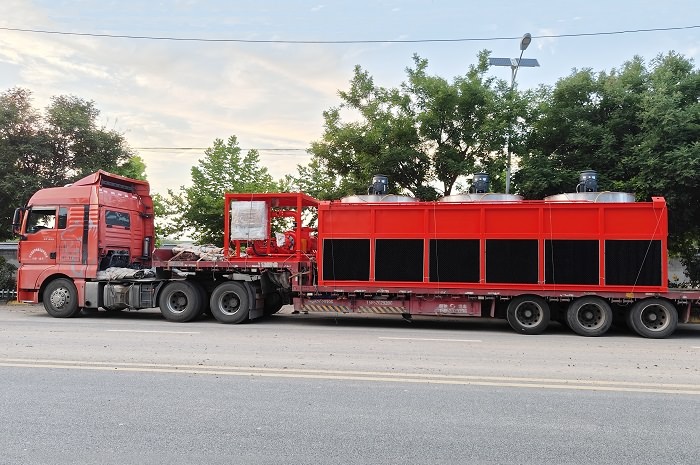 For complex drilling projects such as high temperature and high pressure wells and deep wells, Brightway is committed to the research, development and application of drilling fluid cooling and drilling mud cooler. For more equipment and technical problems related to drilling fluid cooling in drilling projects, please email us at brightway@bwwell.com. Our engineers will serve you wholeheartedly.
Anterior :Two Sets of Desanding Plant for Indonesian Pipe Jacking Construction